Where can I get Frate Sole?
Directly from Frate Sole Olive Oil Co.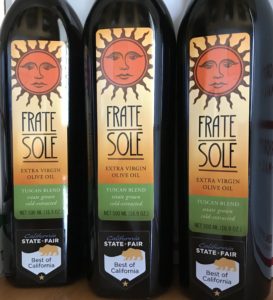 To order email us at:   andrea@fratesole.net
Sizes/Prices:
Fall Special: 2-500 ml bottles for $35, get a elegant gift bag free.  A perfect hostess or anytime gift!
500 ml bottles:        $18
Case (12 bottles):      $190
1/2 gallon jug:            $55/ refills $50
1 gallon jug:                $88/ refills $80
1 gallon cubetainer:  $85
Shipping is via USPS Priority Mail, will be calculated once order is placed.
500 ml bottles are available in decorative gift bags for $25 each.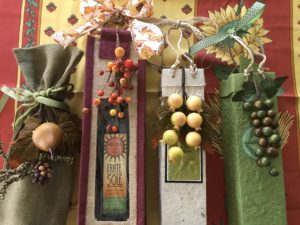 Also available at:
Masullo's Naples Style Pizza
2711 Riverside Boulevard
Sacramento, CA 95814                                                                                    www.masullopizza.com
Ikeda's CA Country Market
26295 Mace Boulevard
Davis, CA 95618
Davis Food Co-Op  620 G Street  Davis, CA 95616